Year 3
Don't miss out!
Join our Year 3 class page on

Twitter
to receive instant updates and posts about Year 3
@WarstonesYear3
Welcome to the Year 3 (2019/2020) Web Page
Here you will be able to keep up to date with
all the essential news in Year 3
3EM - Mrs Mines and Mrs Zollino
3CF - Mrs Fletcher, Mrs Zollino and Mrs Smith
Join our Year 3 class page on Twitter to receive instant updates and posts about Year 3
WarstonesYear3 @WarstonesYear3
Girls - this week will be your opportunity to beat the boys.
Battle starts Monday 8th June @ 10.30am
Ends Sunday 14th June @ 7.00pm
It would be great to see more of our year 3 children joining in.
The BOYS are victorious in the TT Rockstars
Boys vs Girls battle
Boys - 2,684
Girls - 1,160
There is a new TT Rockstars battle!
Year 3 Girls vs Year 3 Boys
Starts 9.30am Tuesday 2nd June
Ends 3.00pm Sunday 7th June

The results for the TT Rockstars battle between 3EM and 3CF.
Congratulations 3CF - score 2,168
3EM - score 254
Please click on the link below to view a 'Letter to Parents' from Mrs Feeney regarding the potential phased return to school from 1st June
The Year 3 Topic Challenge 1 has been extended so if you haven't had a go yet
or you want to improve your score go to kahoot.it and enter game pin 05388203
We've put together a quiz based on some of the Topics we have covered so far this year.
Click on the globe or enter kahoot.it into your search engine and enter game PIN 01579822 to take the quiz.
Good luck and we hope you enjoy it.
Welcome to the Summer Term
This term our topic is
Mighty Metals
Click on the link below to view what we would have /will be learning about in Science, Art, RE, Maths and Literacy.
Mighty Metals Curriculum Overview Summer 1
Home Learning
Hello year 3, we are missing you all lots and we hope you are keeping safe. Please find below links to activities for the Summer term.
WB 20.04.2020 WB 27.04.2020 WB 04.05.2020 WB 11.05.2020 WB 18.05.2020 WB 01.06.2020 WB 08.06.2020 WB 15.06.2020 WB 22.06.2020 WB 29.06.2020
WB 06.07.2020 WB 13.07.2020
Year 3 French -
It is turn for French this half term and being at home will not stop us -
Take a look at the Warstones Primary Facebook Page for weekly videos on our new topic Farm Animals.
Week 2 - See the Warstones Primary Facebook Page for this week's activity/challenge.
You will need to download the file linked below to complete the activity.
Farm animal words and pictures
Week 3
Week 4
Please see the Warstones Primary Facebook page for this week's video
Week 5 - Yr 3 End of Year Assessment sheet.
Click the link below for the assessment, and watch the video on the Warstones Primary Facebook Page to help you through the assessment.
Week 6 - End of year French Quiz - You can use a pen and paper or download the answer sheet below.
You will need to watch the video on the Warstones Primary Facebook Page for the questions.
Welcome to Spring 2!
We are in the process of rehearsing for our Year 3 & 4 Easter Production. Please practise our songs at home.
Lyrics can be found below.
Happy New Year
& Welcome back to Spring Term 1
Just a reminder!
You will need your games kits on Wednesday afternoons for the whole of this half term.
We are off to the Birmingham Central Synagogue on
Thursday 9th January. Please wear your full school uniform and boys must bring a cap to cover their heads. We'll be eating our packed lunches when we return to school early afternoon.
If you haven't returned your consent slip please do so on Monday 6th January.
Click to sign in
New Battle for the New Year
3EM vs 3CF
7.30am Monday 6th January - 7.00pm Sunday 12th January
Who will win????
Can you get the highest score????
Birmingham Central Synagogue Trip
Thursday 9th January 2020
Please complete the consent form and return with a £6 contribution
by Friday 20th December (last day of this term)
Birmingham Central Synagogue Trip Letter
Welcome back to Autumn Term 2
Year 3
Parent Handwriting and Presentation Workshop
Mrs Mines and Mrs Fletcher will be running a handwriting workshop for our
Year 3 parents on Thursday 14th November 3.30pm - 4.15pm in Mrs Fletcher's classroom. All parents and carers are welcome to come along for some handy hints of how to support your children with their handwriting.
See below for the handwritng workshop letter.
Year 3 Handwriting Workshop Letter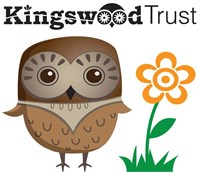 Just a reminder that we are off to Kingswood for our Stone Age Day
on Friday 22nd November.
Please ensure your school and Kingswood consent forms are returned no later than 11.11.19
The TT Rockstars battle is very close. Who will be victorious? 3EM or 3CF?
There's still time to logon and play to help your class to victory.
Battle closes Friday 8th November @ 7pm.
The totals are going to be BIG!
The spellings for this week and for after half term are linked below (Autumn 2 spellings).
The Tournamants are ON!!!!!
Help your class to 'Times Tables Rockstars' VICTORY
Log on now and play 3CF v 3EM
Battle closes 5pm Sunday 14th October
Keep playing daily children to improve
your times tables skills.
Tribal Tales
Stone Age Day at Kingswood
Friday 22nd November
Next term year 3's topic is 'Tribal Tales'
and to help us immerse the children in the Stone Age we will be taking them to
Kingswood for the day on
Friday 22nd November.
Please complete the two consent forms and return with your contribution as soon as possible but no later than 11.11.19.
Kingswood Day Trip 'Stone Age' Letter
.
Reading and Multiplication Letter
Congratulations to Haniya
who was the winner of
Year 3's poetry class heats.
Good luck at the Annual Performance Poetry Competition
next week. I'm sure you'll do us proud.
Poetry Competition Reminder
The class heats for Year 3 will be held on Wednesday 25th September.
We look forward to hearing your poems.
Poetry Competition
It's that time of year again when Warstones competes against local primary schools in the 'Annual Performance Poetry Competition'. Warstones have done really well in previous years and we're hoping this year will be no exception!
All Year 3 children are encouraged to learn a poem of their choice to recite. Funny poems with actions have always gone down well with the judges! Pre heats will be held in class during week commencing Monday 23rd September. One winner will be chosen to represent Year 3 in the 'Annual Performance Competition' at Castlecroft Primary School on Monday 30th September.
The overall Year 3 competition winner will recieve a £10 gift voucher!!!
Poetry Competition - Poem examples
Meet the Teacher!
The Year 3 'Meet the Teacher Meeting' will be held on
Monday 9th September at 3.30pm in 3EM (Mrs Mines classroom)
British Values
Here at Warstones Primary School we embrace BRITISH VALUES and teach our children about
Democracy
The Rule of Law
Individual Liberty
Mutual Respect and Tolerance of Different Faiths and Beliefs
Click - British Values - A Guide for Parents
Autumn Term 1 (2019)
Our first topic this year will be 'Predators' so to kick off in style we will be visiting WILD ZOO on Tuesday 17th September.
Trip letters went home before the summer holidays, please ensure reply slips and payments are returned to your class teacher by Friday 14th September. Click on the link below to view the Wild Zoo trip letter.

Please remember to bring a packed lunch including a drink, waterproof coat and comfortable shoes. Children you can wear your own clothes.
PE and Games
Please ensure your child brings in their full PE kit for games and PE. We recommend you leave it in school and then take it home at the end of every half term to be washed. PLEASE LABEL ALL KIT.
Year 3 games sessions take place weekly in half termly blocks on Wednesday afternoons and PE sessions are on Thursday afternoons (3CF) and Friday afternoons (3EM)
Games Rota for Year 3
(every Wednesday afternoon during)
Autumn 1, Spring 1 and Summer 1
Curriculum Information
Year 3 Word Lists:
Here are copies of the word lists we teach in Year 3. Any support you can give your child in reading and spelling these words will be greatly appreciated and will really help your child on their journey to becoming a great reader and writer!
If you have any questions at all, please do not hesitate to ask.
Year 3 & 4 Common Exception Words
Year 1 & 2 Common Exception Words
Spellings Lists
We have decided to give you all the HALF TERMLY spellings lists this year to try and make life easier for you! Remember to check which group you are in.
Put the list in a visible place - a fridge is ideal - and learn your spellings weekly. Tests will take place every Friday. We'll let you know if ten out of ten is achieved!
Year 2 common exception words can also be found on the back!!
Autumn Term 1 Spelling List
Autumn Term 2 Spelling List
Autumn 2 Spellings - Red Group

Times Tables Information
For advice and information on our weekly times tables test click on the link below:
Times Tables Clubs - Parent Guide
It's here! Click on the link to play!
Children you can log on to the
Timestables Rock Stars
to practise your timestables
(reminders of usernames and passwords can be found in your new reading diary)
TOPIC OVERVIEWS
Spring 2: Burps, Bottoms and Bile
Reading
Encouraging your child to read with you daily will have a huge impact on their progress in school and help them to jump up the Reading Reward Challenge to earn rewards.
Reading with your child - Parent Guide
Many thanks for your continued support!
Mrs Mines, Mrs Fletcher, Mrs Crosthwaite, Mrs Zollino
and Mrs Smith
Gallery