Year 2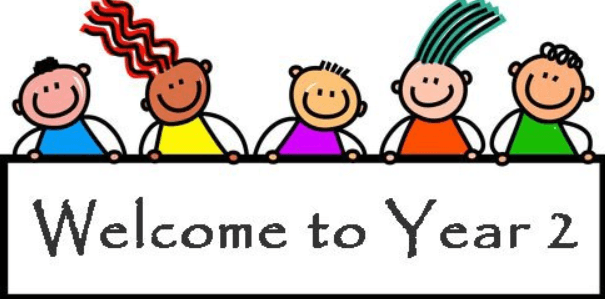 2019-2020
YEAR 2 LATEST NEWS
Here you will be able to keep up to date with what's going on in Year 2.
Apologies for the lack of updates over the past few weeks - we have had a few technical issues with the Year 2 page. We hope the Twitter updates have been informative and useful!
Wednesday 12th February
The Animal Man is visiting school
Please send in permission slips and a voluntary contribution of £3.00 by Wednesday 22nd January.
Many Thanks!
As part of our exciting Towers, Tunnels and Turrets topic we shall be building our own castles. Please send in any empty kitchen rolls and small household cardboard boxes by Monday 27th January.
Thanks again for your help.
Kingswood Meeting Reminder!
There will be a short meeting about the upcoming residential to Kingswood on
WEDNESDAY 23RD OCTOBER in the KS2 Hall.
This meeting will take place from 3:30 onwards and will give us an opportunity to share further information with you and hopefully answer any questions you may have.
Year 2 Staff.
As part of our RE topic on Sikhism, Year 2 will be visiting Nanaksar Thath Isher Darbar in Wolverhampton on Thursday 7th November.
This is a wonderful opportunity for the children to experience how the Sikh religion worships and to reinforce their classroom learning. Please complete and return the consent form, indicating food allergies and a voluntary contribution of £3.50 (to cover coach costs) to your child's teacher no later than Wednesday 23rd October.
Children will need to wear school uniform. Girls must wear leggings under their skirts, or trousers. A head covering is also required for both boys and girls - a scarf, cap or hat will be fine. The children will be removing their shoes, so socks or tights must be worn.
The children will be offered traditional Indian food which they are welcome to try if they wish.
If you have any questions, speak to Mrs Cunningham or Mrs Wilcox.
We're Times Tables Rock Stars in Year Two!
When it comes to times tables, speed AND accuracy are important – the more facts your child remembers, the easier it is for them to do harder calculations.
Times Table Rock Stars is a fun and challenging programme designed to help students master the times tables via the Internet. So get your ipads, tablets and computers at the ready! Your login details are on your child's reading diary.
Try to play as often as you can. Ten minutes a day would be FANTASTIC!
All the information you need is in the letter below:
TT Rockstars Information Letter

Year 2 School Council Elections
On Friday 4th October we shall be holding our Y2 School Council elections in class.
If your child wishes to be a candidate then they must complete the speech-writing frame that was sent home on 2nd October and return it to school by Friday. Try to encourage your child to practise reading their speech at home.
Your child will then deliver their speech in front of their class. Candidates will be put forward into the school council elections and winners will be announced on the school website at a later date.
Thank you for your support and co-operation.
Year 2 Staff
UPDATE: School Councillors elected: Jessica W and Jaiya from 2CS and Amelia and Ivan from 2CW. Congratulations to all children on their election victories!
Poetry Competition
The local Primary Schools' Poetry Competition returns again this year.
Warstones will be hosting the poetry event for a consecutive year on Monday 30th September.
Year 2 class heats will be held in class the previous week where a winner for year 2 will be selected to represent Warstones at the competition. There will be a £10 voucher for the Y2 winner!
Update: Congratulations to Olivia R who was selected as the Year 2 winner!
Kingswood Residential
Wednesday 13th November - Friday 15th November
Places are going fast for our three day adventure at Kingswood.
Get your booking form to your class teacher as soon as possible to secure a place.
If you would like your child to go but have concerns or queries about the trip content or payments please speak to
Mrs Selby, Mrs Wilcox or Mrs Cunningham and we will be happy to help.
Don't worry if you missed the Meet the Teacher meeting at the start of the year. Here is some of the information we presented:
Helping your child with maths in Y2
Our Topics in Y2 include:
Year Two Word Lists:
Here are copies of the word lists we teach in Year 2. Any support you can give your child in reading and spelling these words will be greatly appreciated and will really help your child on their journey to becoming a great reader and writer!
If you have any questions at all, please do not hesitate to ask.
Year 1 & 2 Common Exception Words
Reading
Encouraging your child to read with you daily will have a huge impact on their progress in school and help them to jump up the Class Reading Reward Challenge to earn rewards. READING IS SO IMPORTANT!
Here at Warstones Primary School we embrace BRITISH VALUES and teach our
children about
Democracy
The Rule of Law
Individual Liberty
Mutual Respect and Tolerance of Different Faiths and Beliefs
Click for - Parent information about British Values
Thank you for your continued support.
Mrs Selby, Mrs Wilcox, Mrs Cunningham, Miss Hammond, Miss Sheldon and Miss Smith.
Gallery