Year 2
Autumn Term 2
Welcome to another busy term in Year 2!
This term our topic is
Muck, Mess & Mixtures and in Religious Education we will be learning about Sikhism which includes a fascinating trip to our local Gurdwara.
This term also means... Christmas Production! Get your singing voices and acting skills ready for the
Prickly Hay Nativity Hoedown
Muck, Mess & Mixtures Curriculum Map
Super Spelling Challenge
Year 2 will be participating in a spelling challenge in Autumn 2. Please see the letter below.
Kingswood Residential
Kit List
Gurdwara Trip
Thursday 2nd November
As part of our topic on Sikism year 2 will be visiting our
local Gurdwara.
See the letter below.
Poetry Competition Heats
Friday 29th September
Learn and recite one of the suggested poems or write one of your own and you could be the winner who will go on to represent Year 2 and Warstones School at the Primary School's Poetry competition to be held here at Warstones on Monday 2nd October.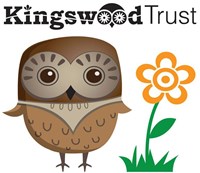 Kingswood Residential
Parent's Meeting - Wednesday 18th October
(please note the meeting date change)
There will be a meeting for parents whose children are attending the Kingswood Residential on Wednesday 18th October @ 3.30pm in the KS1 Hall
Kingswood Residential Meeting letter
The start of a new school year at Warstones
2017-2018
Welcome Children and Parents to the
Year 2 class web page.
Here you will be able to find useful information about Year 2, what's going on and links to letters sent home. Please check it regularly so you can keep up to date.
Autumn Term One
For the Autumn Term newsletter please click on the link below.
We will be starting this term with a small topic 'All About Me' which will help the children settle into their new classroom and life in year 2.
Our main topic 'Street Detectives' focuses on our local area and starts with an exciting fact finding walk around our local area.
To find out what the children will be learning this half term in Street Detrectives please click on the link below.
Meet The Teacher Meeting
Wednesday 13th September
We will be hosting a short informal meeting from 3.30pm in Mrs Mines classroom for Parents and Carers to meet the Year 2 Teachers and Teaching Assistants.
Meet The Teacher Meeting letter
Local Environment Walk
Monday 11th September
During the afternoon of Monday 11th September Year 2 will be going on a walk
around our local area. A letter will be sent home on 5.9.17 and a copy can be found on the link below.
If your contact telephone numbers are going to be different during this afternoon please advise school.
Kingswood Residential
Wednesday 15th November - Friday 17th November
The letter and booking form will be sent home 5.9.17. Places will be offered on a 'first come, first served basis' due to the limited number of spaces available.
Please click on the link below to view the letter.
Kingswood Residential Booking Form
Homework can be found under the 'Parents' heading accessed from the home page on the schools website. Simply select 'Homework' from the drop down box and go to the sub heading Year 2.
​​
Friday Games Timetable
Click on the link below to view Year 2's Friday Games Dates
Gallery
When Election Fever hit Warstones!

Street Detectives display of our local area