Year 2
Toy Morning
Monday 24th July
Children are welcome to bring a toy to play with and share with their friends.
Please don't bring in treasured toys we don't want them to get damaged!
Graduation Assembly
Thursday 20th July @ 1.30pm in the Key Stage 2 Hall
Letter: Graduation Assembly Details
Monkey Forest Trip
Monday 17th July
Just a couple of reminders for our Monkey Forest Trip on Monday 17th July 2017.
Children need to arrive punctually at the normal Year 2 entrance between 8.30am – 8.40am to enable us to leave on time.
Children will need to bring a packed lunch and cold drink, please do not include sweets and fizzy drinks. Packed lunches must be in a disposable plastic bag inside a small rucksack.
Uniform is not required and children can wear their own clothes but please be mindful of the weather forecast. Please ensure your child has a lightweight waterproof, sun hat and sensible footwear (no sandals). If the forecast is good and we are lucky enough to have sunshine please ensure your child has sun protection.
We intend to arrive back at school in time for the children to be dismissed at 3.15pm.
Friday 23rd June
Bring a Bottle to School and Wear Your Own Clothes Day
for the Summer Fair
Children are asked to bring a bottle to school on Friday 23rd June in aid of
our Summer fair on Saturday 1st July.
Friday 16th June
Bring a Jar to School and Wear Your Own Clothes Day
for the Summer Fair
Children are asked to bring a filled jar to school on Friday 16th June in aid of
our Summer fair on Saturday 1st July.
Suggestions of what to put in your jar!
Chocolate, Sweets, Stationery, Hair Assesories
The Monkey Forest is nearly here!
Monday 17th July
The Monkey Forest trip letter is coming home tonight (7.6.17). Please ensure the consent forms are returned to the Year 2 class teachers no later than
Friday 7th July
Outdoor Maths
Over the next few weeks up to the end of the school year we will be using and applying our maths skills to solve problems in our outdoor classroom!
Please see the below letter concerning clothing.
Looking ahead to next term!
Summer Term Two
Our topic is
'Sunflowers'
We'll be looking at the great artist Vincent van Gogh and recreatimg some of his most famous pieces. In science our fingers will be turning 'green' as we learn how to plant and care for sunflowers.
We will also be doing Sports Day, going to the Monkey Forest for our end of year trip and most importantly rehearsing for the
Key Stage One Graduation.
BUSY, BUSY, BUSY
Click on the link below to view what we will be learning as part of our Sunflowers topic.
KS1 SATs start next week on
Monday 15th May-Tuesday 23rd May
Remember...
Have a fun weekend & early to bed
but most of all
Welcome back to school after the Easter Holidays
Maths homework (Arithmetic Paper) this week has been given out today (Monday 24.4.17) instead of Friday to give the children longer to work on it. Please hand in next week Tuesday 2nd May.
Spellings will be given out as normal on Friday.
SUMMER TERM ONE 2017
Our topic this term is 'Two Islands'.
We will be investigating the Isle of Coll in Scotland and comparing it to the island of Rio Negro in Brazil.
Katie Morag will also be a main feature during this topic and we are looking forward to some wonderful writing opportunities.
Click on the link below to view what we will be learning as part of our Two Islands topic.
SATs
It's finally arrived!
Year 2 SATs will be during the last two weeks of term-
Week commencing Monday 15th May and
Week commencing Monday 22nd May

Bring a £1 and come dressed in RED on
Friday 24th March 2017
Bring another £1 and buy a Red Nose.
Warstones Key Stage One & Reception
Annual Easter Bonnet Parade
will be on Monday 3rd April 2017 at 9.15am on the KS1 playground
(weather permitting)
We would like children to make Easter Bonnets or hats at home for the parade and these may be brought into school on Friday 31st March.
Click: Easter Bonnet Parade Letter
World Book Day
We had a great day today celebrating World Book Day. We read a lot of stories, had lots of stories read to us and met lots of characters from many different books.
For example, a certain, famous chocolate factory sent us some special visitors...
From L-R Room on a Broom, Orinoco the Womble, The Cat in the Hat, Harry Potter, Hermione Grainger and Velma Dinkley from Scooby Doo.
"Expelliarmus!" - Harry Potter and Hermione Grainger battling on.
The deadline for ordering KS1 SATs revision books has been extended to Friday 3rd March.
Order forms have been sent home again today (28.2.17) just in case you missed it.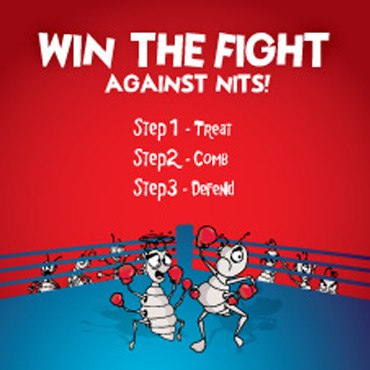 A letter has been sent home today (27.2.17) with advice for parents on Nits and Head Lice.
Click: Nits and Head Lice letter
Just a reminder!
World Book Day
is on
Thursday 2nd March
so to celebrate come to school dressed as your favourite book character.
A letter has been sent home today (13.2.17) about the 'Dogs Trust' work shops taking place after half term on Monday 27th February. Please ensure the consent form is returned as soon as possible to enable your child to attend.
(This is completely separate and in addition to 'Woody the Reading Dog' assembly)
Key Stage 1 SATs Parent and Carer Information Meeting
Thank you to those Parents and Carers who were able to attend the Key Stage 1 SATs information meeting today (13.2.17).
We hope you found it informative and useful.
For those Parents and Carers that were unable to attend I have put a link below for you to access the Power Point presentation and the order form for revision guides. The order forms will also be given to your children tomorrow.
Our doors are always open so if you do have any questions or concerns just ask.
(An order will be placed by school on the first Monday after half term (27.2.17) so please ensure your order is sent in before that date. Thankyou Mrs Mines.
Key Stage 1 National Curriculum Assessments Power Point
Key Stage 1 (SATs) Revision Guides Order Form
Readathon Sponsor Money is due in from
Monday 13th February
but no later than
Wednesday
Gallery
When Election Fever hit Warstones!

Street Detectives display of our local area